"...Search your past for clues as to how to live contentedly
"Return to the home of your childhood."
Simple Abundance by Sarah Ban Breathnach, February 22
In my childhood home, I remember there always being antique quilts. They were quilts made by my Great-Grandmother, Flora Belle Riley, or we always called her Grandma Johnson. These are pictures of the types of quilts that she made. They are cozy and sweet. A perfect clue of "how to live contentedly in the present".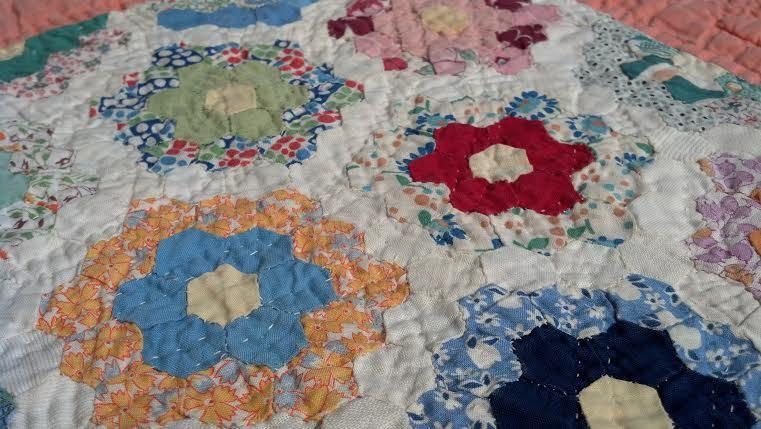 Grandmother's Flower Garden